Welcome To Telephone Engineer Covering Liverpool, Merseyside, Area. Ex BT Openreach.
Qualified Ex BT Openreach Engineer, Telephone Engineer Covering The Liverpool, Merseyside Area, Telephone & Broadband Installations and Repairs, Telephone Extensions, Cabling, etc. Merseyside, Bootle, St Helens, Widnes, Lancashire. Our Charges A Fraction Of Your Service Providers & NO VAT !
Please Contact Engineer Dan Your Ex BT Telephone Engineer Covering Liverpool: 07870 588001

Liverpool Telecom Telephone Engineer, Ex BT.
Having a problem with your telephone / broadband line and you require an experienced telephone broadband engineer ?. Are your service providers charges to unacceptably high and they are also charging you an extra 20% VAT ?, Are you getting NO help from there engaged busy call centre ?. Which ever service provider you are with we can help, our services are ALL AT FRACTION of theres & NO 20% VAT. I'm an Ex BT Openreach engineer and all my work will be at the same if not a better quality standard. No Call Centre, you will go straight through to your local telephone engineer. Service providers visit and hourly charges have become far to expensive for common place repairs, eg, BT'S Highcallout plus vat then hourly rate on engineers time also over the top prices on parts. Please contact for residential / business repairs & installations.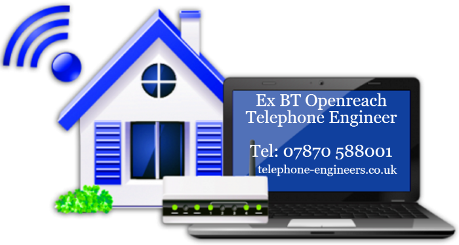 Telephone Engineer covering Liverpool, Mereseyside, Bootle, Everton, Anfield, Merseyside, Garston, St Helens, Lancashire. Ex BT Openreach Engineers. Telephone & Broadband Services.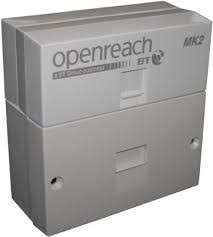 Liverpool Telephone & Broadband Services
* Telephone wiring faults
* Telephone line related broadband problems
* Telephone ringing faults
* Diagnose source of noisy telephone line faults
* Supply & fit master adsl sockets
* Telephone extension sockets
* Supply & fit internal / external loud bell ringers
* Replace old cabling or take redundant cable away
* Installing multi line telephone cabling
* Cat 5/6 cabling
* Business telephone systems
* New telephone line installation.
* Telephone extensions
* New telephone main sockets
* Broadband powerline adapters
* Computer Sockets ( rj45 ).
* Underground telephone cable
* Professional sevice.
* Quick response. weekend & evenings.
Our charges at a Fraction of BT & NO VAT.